View our Advertisers
on an Overhead Map!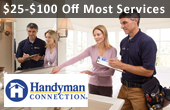 Welcome to Total Property Management
Total Property Management offers Association, Apartment Communities, and Commercial Property Management in Pierce, WA. Our proven track record and highly trained staff have the experience and the network to occupy a vacant space in 30 days or less. Some of our properties include: •Apartment communities •Commercial plazas •Association / commercial •Home owner associations •Multi-family •Retail space •Warehouses •Medical offices •Storage centers
Free Printable Coupon Offer
Try CyberCoupons for FREE at no charge! This offer is open to everyone, both members and non-members alike (members simply click below to load this offer onto your card).

This is a one time offer that is only valid at the locations listed on this page. Click Here to see over 100 More Free Offers!

Address
Edgewood, WA
2222 Meridian Ave. E.
Edgewood, WA 98371
253-927-3076

Click the Red Icon below to get directions


0 Reviews
leave your own review!