View our Advertisers
on an Overhead Map!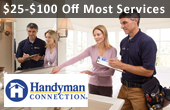 Welcome to Sound Glass
With three locations throughout Western Washington, Sound Glass is the Puget Sound homeowners' and contractors' local source for windows, doors, shower and bath enclosures, and glass railing systems.

Sound Glass provides professional services for new contruction and remodeling projects. Let us use our 20 plus years experience to give you peace of mind when choosing your contractor. We are committed to doing the job right the first time.

Glass Magazine recently presented Sound Glass with the Strivers Award for our achievements in providing more service in the glass industry.

In addition to glass, we provide installation on nearly every product we sell. According to Qualified Remodeler magazine, our efforts are paying off, as Sound Glass was ranked as the second largest remodeler in Washington. Discover the difference yourself by putting Sound Glass to work on your next project.
With locations in Tacoma, Kent, and Bremerton, Sound Glass is Puget Sound homeowners\' and contractors\' local source for glass, doors, shower and bath enclosures, and glass railing systems.
Member Offers

CALL TODAY
Valid with Gold Card or Silver Card

To find out the latest CyberCoupons offer.

Not valid with any other promotional offer.

Address
Kent, WA
5857 S. 180th Street
Kent, WA 98032
(425) 264-0395

Click the Red Icon below to get directions


0 Reviews
leave your own review!