View our Advertisers
on an Overhead Map!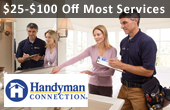 Welcome to Quality Rugs & Home Furnishings
Quality Rugs & Home Furnishings offers a tremendous area rug collection, including some of the best known names in the industry. Furnishings from Ashley, Emerald Home Furnishings, Acme and custom prints and rugs from Couristan, Sphinx, Home Dynamix and more. They also stock colorful queen size blankets with many different designs. Their furniture is top quality and financing and delivery is available.
Free Printable Coupon Offer
Try CyberCoupons for FREE at no charge! This offer is open to everyone, both members and non-members alike (members simply click below to load this offer onto your card).

This is a one time offer that is only valid at the locations listed on this page. Click Here to see over 100 More Free Offers!

$25 Off Bob Marley Blanket (Reg Price $75)
Free Printable Coupon

$25.00 off Bob Marley queen size blanket. (Reg price $75)

One time offer. Not valid with any other offer
Click Here to get Your Free Printable Coupon!

Share this Free Offer with your friends!


Hours
Mon - Sat
10am - 9pm
Sun
11am - 6pm

Address
Auburn, WA
1101 Supermall Way
Auburn, WA 98001
253-939-8788

Click the Red Icon below to get directions


1 Other Location
Auburn, WA
1201 Auburn Way S
Auburn, WA 98001
253-397-4497


0 Reviews
leave your own review!