View our Advertisers
on an Overhead Map!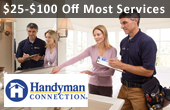 Best Price - Best Service - Neighborhood Pet Store
Gig Harbor pet store that carries all your pet food, toy and accessory needs.
Pets & Pals has everything your pet will need to enjoy a happy, healthy life.
Member Offers

$5 OFF
Valid with Gold Card or Silver Card

$5 off purchase of $50 or more (Excluding dog & cat food)

Not valid with any other promotional offer.

Address
Tacoma, WA
2405 N. Pearl St
Tacoma, WA 98406
253-756-7060

Click the Red Icon below to get directions


4 Other Locations
Gig Harbor, WA
5500 Olympic Drive NW
Gig Harbor, WA 98335
253 851-7257

University Place, WA
6720 Regents Blvd. W
University Place, WA 98466
253-565-7200

Spanaway, WA
22219 Mountain Hwy E
Spanaway, WA 98387
253-847-3444

Lakewood, WA
9322 Bridgeport
Lakewood, WA 98499
253-589-6585


0 Reviews
leave your own review!