View our Advertisers
on an Overhead Map!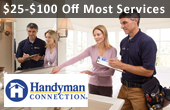 Welcome to Peters and Company, Inc., PS
Peters and Company, Inc., PS provides their patrons with 25 years of experience in Accounting, Estate Planning, and Tax Preparation
Member Offers

Free $80 Tax Consultation
Valid with Gold Card or Silver Card

Come into our office and scan the QR code from one of our displays and receive an $80 Tax Consultation FREE.

One per person and is valid for 30 minutes of consultation time. Not valid with any other offers.

Hours
Monday - Sunday
9 am - 5 pm

Address
Mercer Island, WA
2448 76th Ave SE
Mercer Island, WA 98040
206-232-9203

Click the Red Icon below to get directions


0 Reviews
leave your own review!