View our Advertisers
on an Overhead Map!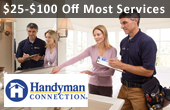 Welcome to Inside Out Garden Supply & Hydroponics
Inside Out Garden Supply & Hydroponics stocks all manner of indoor garden supplies including nutrients, chemicals, lighting and hydroponics systems, propagation and cloning, pest control, water conditioning and books on gardening. The staff is friendly and helpful.
Free Printable Coupon Offer
Try CyberCoupons for FREE at no charge! This offer is open to everyone, both members and non-members alike (members simply click below to load this offer onto your card).

This is a one time offer that is only valid at the locations listed on this page. Click Here to see over 100 More Free Offers!

Hours
Mon - Sun
10am - 7pm

Address
Tacoma, WA
8804 Pacific Ave.
Tacoma, WA 98444
253-476-9244

Click the Red Icon below to get directions


0 Reviews
leave your own review!