View our Advertisers
on an Overhead Map!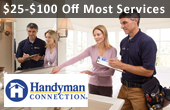 Welcome to Home Medical Outlet Store
Home Medical Outlet Store has been in business 4 years and offers quality solutions for the physically impaired or handicapped at discount prices. They stock 3 wheel scooters, seat-lift chairs, wheelchairs, ramps, accessories, and bathroom equipment. The staff is friendly and helpful in serving your needs.
Free Printable Coupon Offer
Try CyberCoupons for FREE at no charge! This offer is open to everyone, both members and non-members alike (members simply click below to load this offer onto your card).

This is a one time offer that is only valid at the locations listed on this page. Click Here to see over 100 More Free Offers!

Free 25 minute treatment for knee pain
Free Printable Coupon

Free 25 minute use of Willow MD device for relieving knee pain. (Reduces swelling)

Not valid with any other offer.
Click Here to get Your Free Printable Coupon!

Share this Free Offer with your friends!


Address
Auburn, WA
423 E Main Street
Auburn, WA 98002
253-333-8963

Click the Red Icon below to get directions


0 Reviews
leave your own review!