View our Advertisers
on an Overhead Map!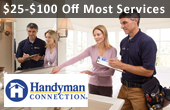 Welcome to Auburn City Imports Auto Repair
Auburn City Imports is an independent, family-owned and operated Honda and Accura full service auto repair shop. We provide honest, dealer-quality service without the high prices. Service is fast and efficient and warranty backed. Free shuttle service within the local Auburn area is available.
Free Printable Coupon Offer
Try CyberCoupons for FREE at no charge! This offer is open to everyone, both members and non-members alike (members simply click below to load this offer onto your card).

This is a one time offer that is only valid at the locations listed on this page. Click Here to see over 100 More Free Offers!

Address
Auburn, WA
1148 East Main
Auburn, WA 98002
253-939-0437

Click the Red Icon below to get directions


0 Reviews
leave your own review!