View our Advertisers
on an Overhead Map!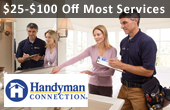 Welcome to American Lighting Fixture Company
American Lighting Fixture Co. has been in this location for over 21 years and offers all major brand lighting fixtures, specialty lighting, lamps, bulbs, bathroom hardware and many other products for the home, office and for contractors, designers and electricians. A nice selection of Tiffany style lamps are on display. They also can do repairs and pride themselves with good personal service.
Free Printable Coupon Offer
Try CyberCoupons for FREE at no charge! This offer is open to everyone, both members and non-members alike (members simply click below to load this offer onto your card).

This is a one time offer that is only valid at the locations listed on this page. Click Here to see over 100 More Free Offers!

Address
Auburn, WA
295 E. Main
Auburn, WA 98002
253-735-0972

Click the Red Icon below to get directions


0 Reviews
leave your own review!