View our Advertisers
on an Overhead Map!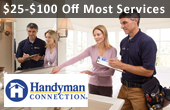 Receive CyberCoupons Value While Shopping On-Line!
Now you can receive CyberCoupons value by shopping on-line at shopCyberCoupons.com ! Check out a variety of available products including jewelry, home decor, fragrances and small appliances to name just a few.
ShopCyberCoupons.com for household accents
Member Offers

NEW! SAVE TIME & MONEY AT SHOPCYBERCOUPONS.COM
Valid with Gold Card or Silver Card

Typical savings for Silver Card Members is 10% or more. Gold Card Members save 20% or more!

Visit shopCyberCoupons.com for details.

Address
Federal Way, WA
2505 S 320th St
Federal Way, WA 98003
253-529-0907

Click the Red Icon below to get directions


0 Reviews
leave your own review!