View our Advertisers
on an Overhead Map!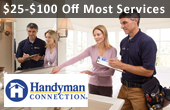 Welcome to Operation Paintball
At Operation Paintball, the games are played in a park like atmosphere on theme courses ranging from jungles with tree forts to an urban field with automobiles and a two-story house. Players are grouped into teams and try to "mark" each other using air-powered marking guns which shoot gelatin capsules filled with a water-based paint. (It's like a big game of TAG.) You will play games like "Capture The Flag", "Elimination", "Center Flag" and other fun games. Each game lasts 10-15 minutes and you play as many games as you can during your session. All games are coordinated and supervised by our staff of professional and courteous referees. All games are controlled by experienced staff to insure player safety and fair play. All the amenities, equipment and supplies are on-site for a complete day and package of fun and excitement. We are here for your enjoyment! First time players ("newbies") and groups are our specialty. We offer special packages for birthday parties, bachelor parties, and corporate stress reduction and team-building exercises. Private game sessions are available.
Free Printable Coupon Offer
Try CyberCoupons for FREE at no charge! This offer is open to everyone, both members and non-members alike (members simply click below to load this offer onto your card).

This is a one time offer that is only valid at the locations listed on this page. Click Here to see over 100 More Free Offers!

BUY ONE GET ONE FREE
Free Printable Coupon

Buy one get one free: $25 for rental, includes gun, mask, field, referee, 200 balls. (value $25)

Cannot be used for private groups. One time offer. Not valid with any other offers.
Click Here to get Your Free Printable Coupon!

Share this Free Offer with your friends!


Member Offers

FREE GUN & MASK RENTAL PLUS
Valid with Gold Card or Silver Card

Receive free gun rental, mask rental plus no field or referee fees with the purchase of air ($10) and 1,000 or more paintballs. (A minimum purchase of $32, field paint only).

Not valid with any other promotional offer. WALK-ONS ONLY

Address
Graham, WA
20818 Jansky Rd.
Graham, WA 98338
360-893-6909

Click the Red Icon below to get directions


0 Reviews
leave your own review!