View our Advertisers
on an Overhead Map!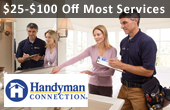 The Quality Bike Shop
Old Town Bicycle sells some of the best bike brands around. We pride our selves on selling items that meet a set of standards. The biggest one being "If we can't stand behind it, we wont sell it." It's a somewhat overused statement made by marketers and pitch men but we actually do it. Before an item is brought in we study its design and try to get one to test. If it does not work right or the design is flawed we don't bother with it. Its not worth our time or yours to sell you something you will just bring back. This is another way that Old Town Bicycle helps you with buying decisions, with out you even knowing. Old Town is happy to special order products. Just because we don't have it does not mean we cant get it. Feel free to ask us to special order the exact product you want.
Whether you need bicycle service or are looking to purchase a new bike, you\'ll be flying high when you choose Old Town Bicycle.
Member Offers

FREE Helmet
Valid with Gold Card or Silver Card

Receive a free Pryne BMX helmet with the purchase of any BMX bicycle. (A $35 Value) New BMX bicycle includes free tune-ups for life.

Not valid with any other promotional offer.

Hours
Monday - Saturday
10am - 6pm
Sunday
12pm - 5pm

Address
Gig Harbor, WA
6820 N Kimball Dr
Gig Harbor, WA 98335
253 858-8040

Click the Red Icon below to get directions


0 Reviews
leave your own review!