View our Advertisers
on an Overhead Map!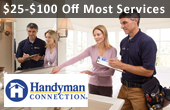 Welcome to Ms. Maris Martial Arts
Ms. Mari's Martial Arts offers a variety of techniques of martial arts: Basic Hapkido, Tae Kwon Do, Self-Defense, Weapons Skills, and an After-school program. Our program fosters an environment, which encourages teens become role models and community leaders. We meet regularly at the Nativity Lutheran Church Modular Building located next to AutoZone and across Albertson's in Fairwood, Renton WA
Free Printable Coupon Offer
Try CyberCoupons for FREE at no charge! This offer is open to everyone, both members and non-members alike (members simply click below to load this offer onto your card).

This is a one time offer that is only valid at the locations listed on this page. Click Here to see over 100 More Free Offers!

30 days free introductory offer. Includes free uniform
Free Printable Coupon

30 days free introductory offer. Includes free uniform.

Not valid with any other offer
Click Here to get Your Free Printable Coupon!

Share this Free Offer with your friends!


Hours
Mon - Fri
3pm - 6:30 pm
Sat
12pm - 3pm

Address
Renton, WA
17707 140th Ave. S.E.
Renton, WA 98058
425-306-2841

Click the Red Icon below to get directions


0 Reviews
leave your own review!