View our Advertisers
on an Overhead Map!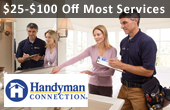 Welcome to Kincora Photo
Kincora Photo offers custom processing and printing of C-41 color film, as well as digital photos, 35mm and 120 film processing, slide services and enlargements up to 40 X 60. All images that come through Kincora are adjusted for color and density to make sure they are printed as perfectly as possible. Kincora's owner/operator, Molly O'Brien, has a Bachelor's degree in Photography from Central Washington University, and has spent over 10 years in the photo processing business. She is a professional photographer as well, and sells her equine and nature photography around the Northwest.
Free Printable Coupon Offer
Try CyberCoupons for FREE at no charge! This offer is open to everyone, both members and non-members alike (members simply click below to load this offer onto your card).

This is a one time offer that is only valid at the locations listed on this page. Click Here to see over 100 More Free Offers!

40% Off Digital Printing services
Free Printable Coupon

40% Off Digital Printing services up to $25 savings.

One time offer. Not valid with any other offer. Maximum discount $25.
Click Here to get Your Free Printable Coupon!

Share this Free Offer with your friends!


Hours
Tues - Sat
10am -6pm

Address
Tacoma, WA
4515 N Pearl St
Tacoma, WA 98407
253-212-2176

Click the Red Icon below to get directions


0 Reviews
leave your own review!