View our Advertisers
on an Overhead Map!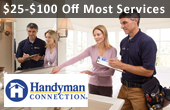 Welcome to Kim's Tae Kwon Do
Kim's Tae Kwon Do is the largest Tae Kwon Do association in the Northwest and teaches traditional martial arts in a non-contact environment. Through non-contact training, students learn to control themselves both mentally and physically without fear of injury Students as young as 5 are eligible for participation, and there is no maximum age limit. Classes are held 6 days per week.
Free Printable Coupon Offer
Try CyberCoupons for FREE at no charge! This offer is open to everyone, both members and non-members alike (members simply click below to load this offer onto your card).

This is a one time offer that is only valid at the locations listed on this page. Click Here to see over 100 More Free Offers!

Free 2 Week Trial
Free Printable Coupon

Free 2 week trial with free uniform ($115.00 value)

One time offer. Not valid with any other offers.
Click Here to get Your Free Printable Coupon!

Share this Free Offer with your friends!


Hours
Mon - Fri
2pm - 8pm
Sat
9am - 11am

Address
Renton, WA
4602 NE. Sunset Blvd.
Renton, WA 98059
425-254-3526

Click the Red Icon below to get directions


0 Reviews
leave your own review!