View our Advertisers
on an Overhead Map!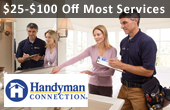 Welcome to Kim's Nails
Kimís Nails offers a variety of services from manicures, pedicures, acrylic nails, facial waxing and tanning. The experienced staff here is friendly and helpful.
Free Printable Coupon Offer
Try CyberCoupons for FREE at no charge! This offer is open to everyone, both members and non-members alike (members simply click below to load this offer onto your card).

This is a one time offer that is only valid at the locations listed on this page. Click Here to see over 100 More Free Offers!

Address
University Place, WA
2709 Bridgeport Way W. #22
University Place, WA 98466
253-565-4135

Click the Red Icon below to get directions


0 Reviews
leave your own review!