View our Advertisers
on an Overhead Map!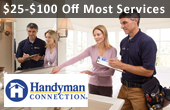 Welcome to Federal Way Muscular Therapy, Inc.
Federal Way Muscular Therapy specializes in soft tissue injury including both acute and chronic pain relief. Twenty licensed massage practitioners on staff with a wide range of skills treat patients suffering from autoimmune disorders, car accidents, stress, work injuries, sports injuries, pregnancy, and more. In this a beautiful, relaxing environment patients are cared for with respect and compassion. Other therapies that are also avaialbe in the Natural Health Center include: ACUPUNCTURE CHIROPRACTOR MASSAGE THERAPY NATUROPATHIC PHYSICIAN PHYSICAL THERAPY PSYCHOTHERAPIST SKIN CARE SPECIALIST
Free Printable Coupon Offer
Try CyberCoupons for FREE at no charge! This offer is open to everyone, both members and non-members alike (members simply click below to load this offer onto your card).

This is a one time offer that is only valid at the locations listed on this page. Click Here to see over 100 More Free Offers!

Hours
Mon - Fri
9am - 6pm
Sat.
9am - 1pm

Address
Federal Way , WA
33650 6th Ave S Ste 100
Federal Way , WA 98003
253-942-3303

Click the Red Icon below to get directions


0 Reviews
leave your own review!