View our Advertisers
on an Overhead Map!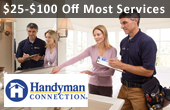 Welcome to Coopers Auto Repair Specialists
Coopers Auto Repair is a family owned full service auto repair center offering complete bumper to bumper car, truck SUV, RV and fleet service. We are an AAA approved facility, with ASE certified technicians, and a NAPA Auto car center. Extended warranties are honored. Military discounts are given. Open 6 days a week.
Free Printable Coupon Offer
Try CyberCoupons for FREE at no charge! This offer is open to everyone, both members and non-members alike (members simply click below to load this offer onto your card).

This is a one time offer that is only valid at the locations listed on this page. Click Here to see over 100 More Free Offers!

Hours
Tuesday - Saturday
7:30am - 5:30pm

Address
Tacoma, WA
5315 122nd St. E.
Tacoma, WA 98446
253-466-3917

Click the Red Icon below to get directions


0 Reviews
leave your own review!