View our Advertisers
on an Overhead Map!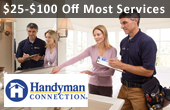 Welcome to Bennest Karate School
Bennest Karate School teaches traditional martial arts including Aikido, Jujitsu, Ninjutsu, and Shotokan, Samuri Sword, Weapons, and advanced Karate. Also offered are several special courses, training events, and fun outings throughout the year, including campouts, rock climbing and Karate football.
Free Printable Coupon Offer
Try CyberCoupons for FREE at no charge! This offer is open to everyone, both members and non-members alike (members simply click below to load this offer onto your card).

This is a one time offer that is only valid at the locations listed on this page. Click Here to see over 100 More Free Offers!

8 weeks for only $99
Free Printable Coupon

8 weeks for only $99. Regular cost is $99 for 1 month.

One time offer. Not valid with any other offer.
Click Here to get Your Free Printable Coupon!

Share this Free Offer with your friends!


Address
Edgewood, WA
2908 Meridian ave. E.
Edgewood, WA 98371
253-864-7131

Click the Red Icon below to get directions


0 Reviews
leave your own review!