View our Advertisers
on an Overhead Map!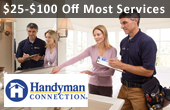 Welcome to 3 Hermanos
3 Hermanos offers quality Western and Mexican apparel, and a wide selection of boots, hats, belts and wallets. The staff is very friendly and helpful. Prices are quite reasonable. They have been in business 9 years.
Free Printable Coupon Offer
Try CyberCoupons for FREE at no charge! This offer is open to everyone, both members and non-members alike (members simply click below to load this offer onto your card).

This is a one time offer that is only valid at the locations listed on this page. Click Here to see over 100 More Free Offers!

Hours
Mon - Fri
10am - 9pm

Address
Kent, WA
24817 Pacific Hwy S. # 204
Kent, WA 98032
253-946-9280

Click the Red Icon below to get directions


0 Reviews
leave your own review!